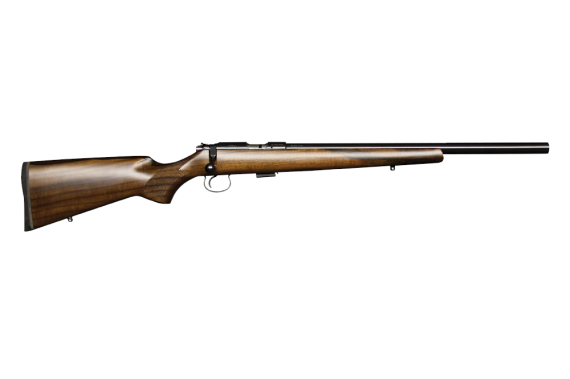 CZ 455 .17HMR
Manufacturer: CZ
Price: £449.00
Rifles
---
CZ 455 .17HMR Bolt action rifle, threaded 16" varmint barrel, walnut stock
---
Please Note: This item cannot be sent directly to customers. It can be paid for and collected in person from our shop or transferred to your local RFD. Please contact us for more information.
---
The CZ 455 varmint is ideal for both range shooting and vermin control. The 455 range of rifles are very accurate and a varmint barrel makes the rifle ideal for mid to long range shooting. The thick barrel ensures consist accuracy without any effects caused by barrel temperature fluctuations. The facility to swap barrels has been incorporated in the new design allowing the calibres to be changed inexpensively. A cold hammer forged barrel has been used as well as a receiver made from a single billet of high-quality steel to ensure unbeatable accuracy. The receiver has a 9-11mm dovetail machined onto the top allowing a scope to be mounted securely.
Supplied with a 5 round magazine.
Threaded 1/2" UNF for a sound moderator.