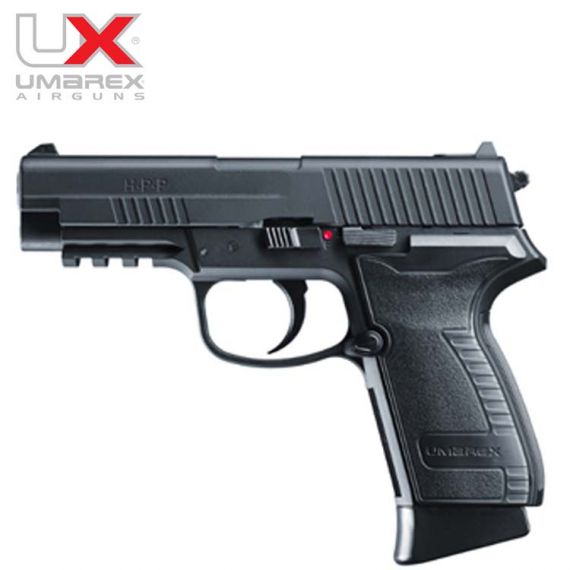 Umarex HPP
Manufacturer: Umarex
Price: £109.99
Pistols
---
The Umarex HPP comes with a 15-round magazine and will shoot 10 magazine-loads of BBs per 12g CO2 capsule.
This pistol has a nice firm trigger and a comfortable grip. The semi-automatic action means that the 15-shot magazine can be emptied as fast as you can pull the trigger.
The HPP has a strong, lightweight, metal-and-plastic construction and features a weaver rail for attachments.
---
Please Note: This item cannot be sent directly to customers. It can be paid for and collected in person from our shop or transferred to your local RFD. Please contact us for more information.
---
Specification
Caliber : 4.5 mm BB
Power Source : 12 g CO2 capsule
Magazine capacity : 15 shot(s)
Sights : Fiber Optic sights
Length : 175 mm
Barrel length : 98 mm
Weight : 815 g
Velocity : 130 m/s
Trigger : Double Action
Shots per cartridge : ~150