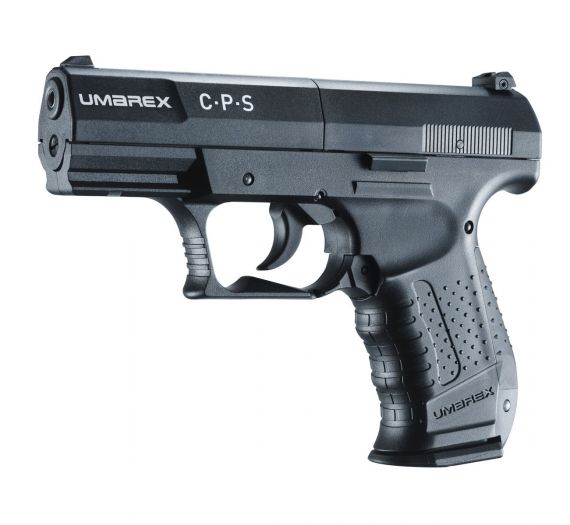 Umarex CP Sport
Manufacturer: Umarex
Price: £149.99
Pistols
---
The Umarex CPSport is loosely based around the Walther P99. The frame is very similar to the P99 but the slide is not nearly as accurate. If you want to step up to a closer replica of the Walther P99, then you may want to take a look at the Umarex Walther CP99 Pellet pistol.
The trigger pull on the Umarex CPSport is in the mid range with most of the effort at the beginning and middle stages, it does have a predictable release point making it easy to put pellets on target. This is almost completely made of polymer with a good deal of metal components on the inside giving the CPSport a decent overall weight. It's worth mentioning that the CPSport has a full size drop out magazine for holding the CO2 cartridge that gives the air gun some additional weight and functionality. The fit and finish is very good and the quality makes it seem very durable.
---
Please Note: This item cannot be sent directly to customers. It can be paid for and collected in person from our shop or transferred to your local RFD. Please contact us for more information.
---
Caliber: .177 Pellets
Propellant: 12g CO2 capsule
Magazine capacity: 8 shot
Sights: Adjustable
Length: 180 mm
Barrel: 85 mm
Weight: 550 g
Action: Double Action Only